Google hit a home run with the Chromebook's. They are fast convenient and best of all affordable.
I strongly believe Chromebook's are the perfect laptop for most people not doing heavy video, imaging or code editing (this one is the best for those task)
Now the problem with Chromebook is that there is an ocean of them and while Chromebook's are affordable if you go to cheap it will hurt your experience and make you regret your purchase.
Lower end Chromebook are plagued with buggy mouses, poor build quality and terrible displays. The good thing is that good Chromebook are not that expensive.
Here we have our top four Chromebookour opinion. Take them into consideration when deciding on your next purchase.
Note that we pick this Chromebook based on reviews, features and price. So you won't see the Google Pixel here. While the Pixel is an awesome Chromebook at $1300 is not really a good value.
So lets gets started with our top four Chromebook's (mid 2016 list)
The Dell Chromebook 13 is a beauty both in design and on performance. Dell really wanted to put a nice Chromebook out to stand out on the sea of cheap ones.
The Dell Chromebook 13 laptop features a fiber carbon and magnesium alloy finish making it both sleek and durable.
It also has a full hd IPS display a feature missing on most low end Chromebook laptops.
Dell Chromebook 13" Laptop Highlights:
- Business class performance features the latest 5th Generation Intel Celeron 3205U Dual-Core Processor, 4GB RAM, 16GB SSD, Bluetooth 4.0 and Intel HD Graphics Card
- 13.3" Anti-Glare Full HD (1920 x 1080) IPS Wide Viewing Angle Display, Full size business-class backlit keyboard featuring a Precision touchpad with seamless glass and integrated buttons
- Sleek design and made with Strong and durable materials, Including Magnesium-alloy chasis, Soft-touch paint finish and woven carbon fiber Notebook
- Backlit illuminated keyboard.
- Durable 6-Cell Battery Providing up to 12 Hours per Charge, 1 USB 3.0 port, 1 USB 2.0 and 1 HDMI 1.4 Port, MicroSD Slot and Noble Lock Slot
- Dell Business 1 Year Hardware Service with Onsite/In-Home Service and Remote Diagnosis, Chrome OS With a quick start-up time of under 6 seconds
If what you are looking for is a big beautiful HD display the Acer C910 is one of the rare 15.6" Chromebook in the market. Most high end Chromebook top out at 13" but the Ace C910 15.6 widescreen display will be perfect for watching movies.
Acer Chromebook 15 C910 Highlights: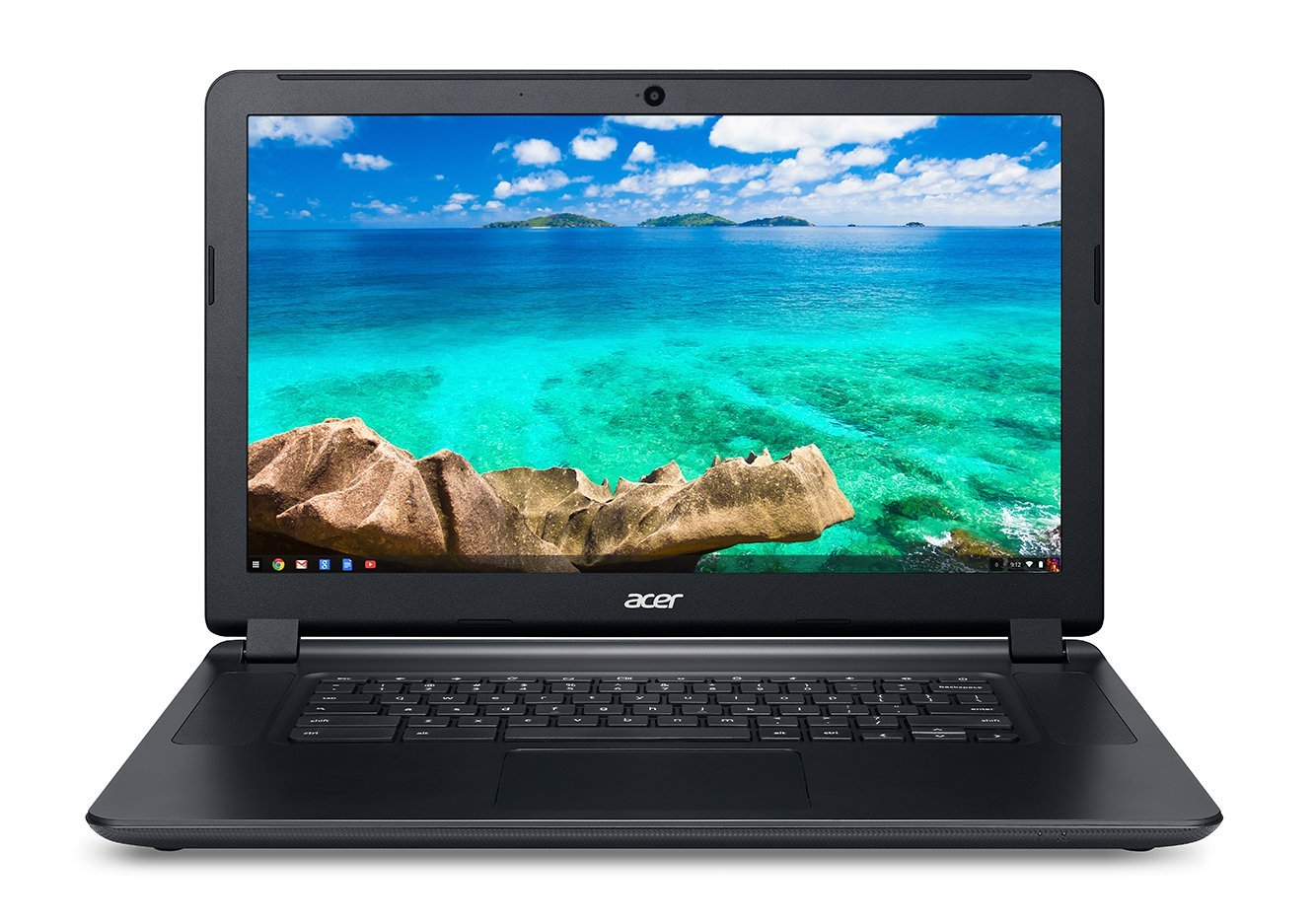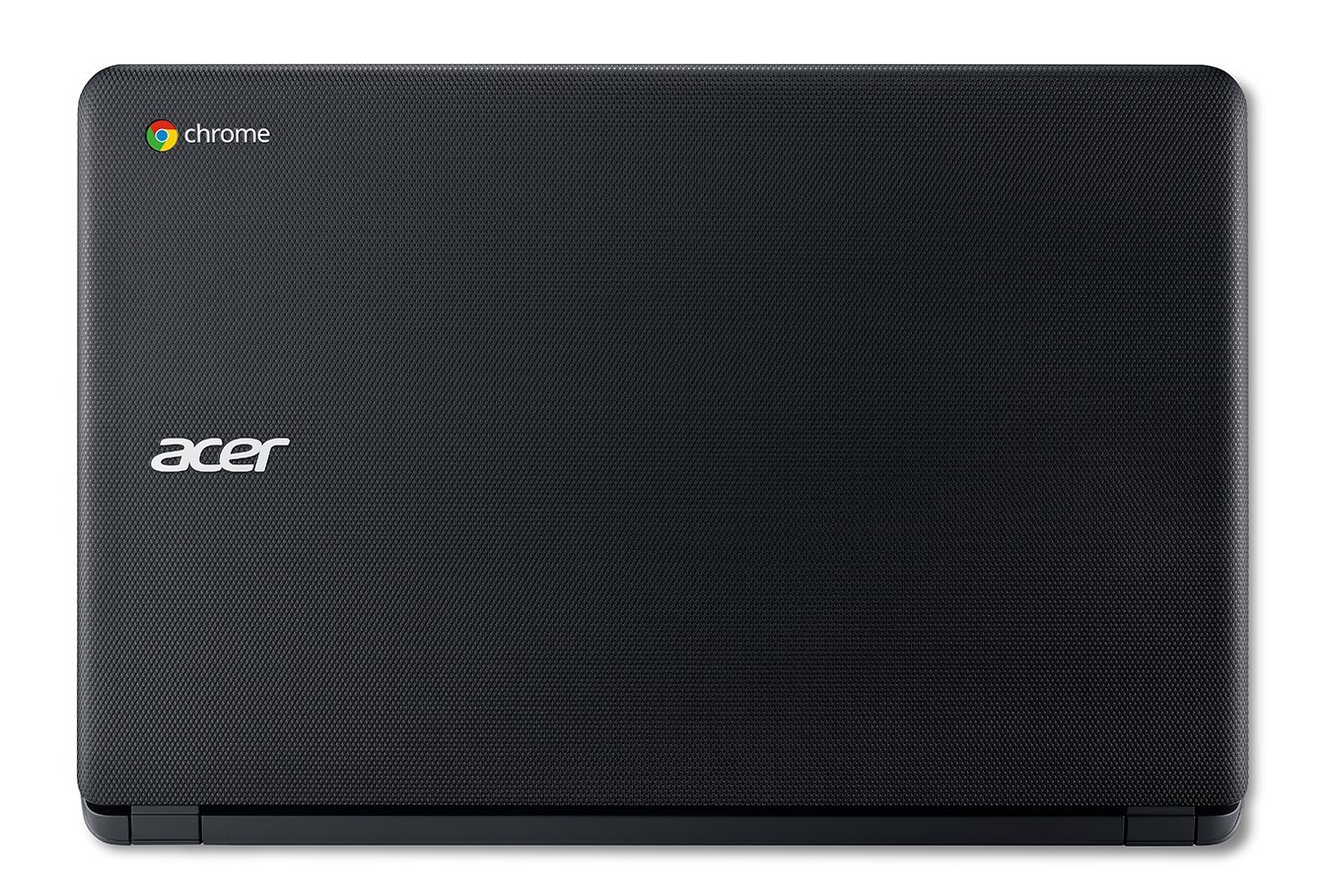 - Intel Celeron Dual-Core Processor 3205U (1.5 GHZ)
- 4 GB DDR3L SDRAM
- 32 GB Solid-State Drive
- 16-Inch HD Screen, Intel HD Graphics
- Chrome, Up to 9-hour battery life
- Intel Celeron Dual-Core Processor 3205U (1.5 GHZ)
- 4 GB DDR3L SDRAM
The Asus is another 13" Chromebook with a premium build and nice specs. It feature an HD display and an Intel Dual Core CPU.
Asus HD Premium 13" Chromebook Highlights: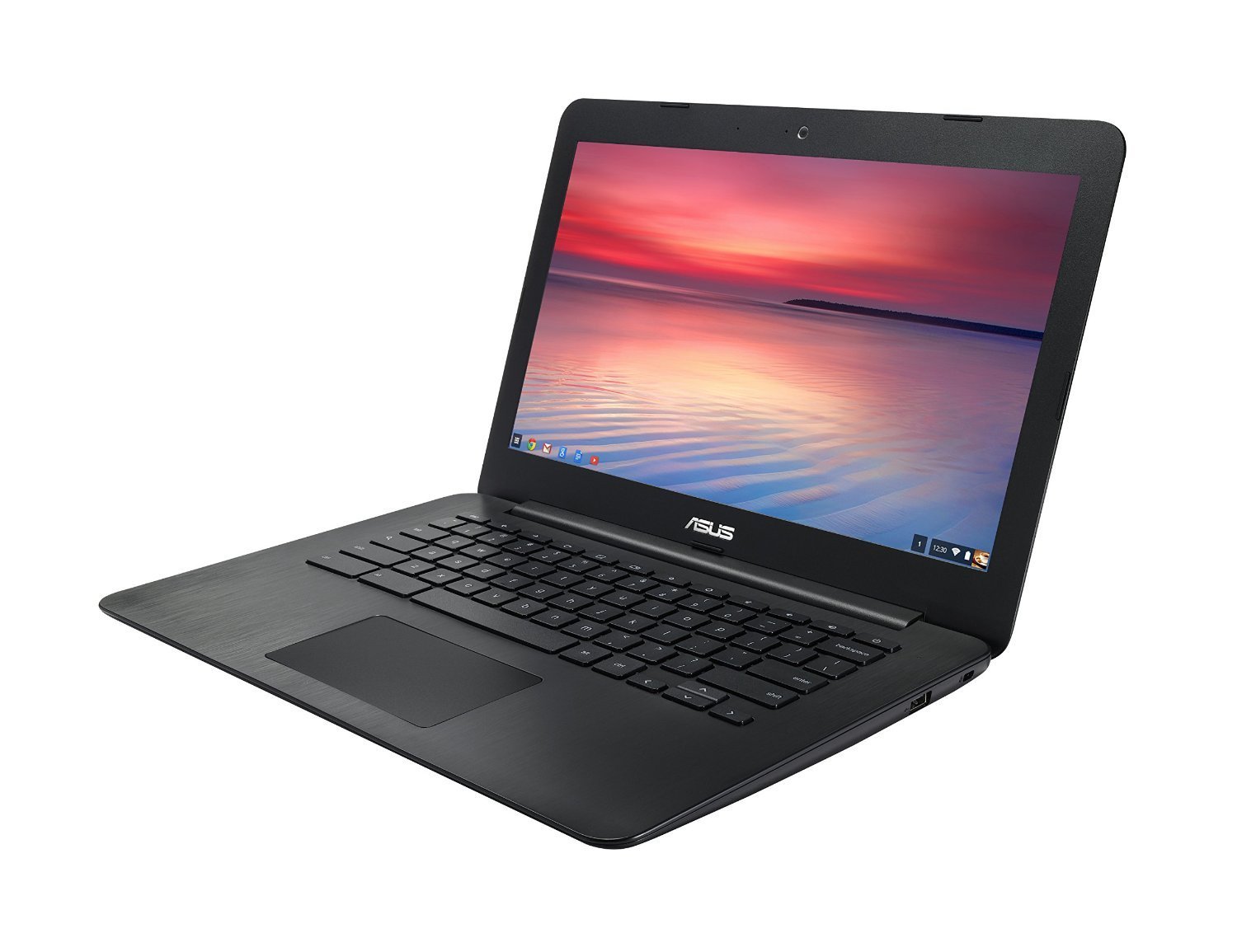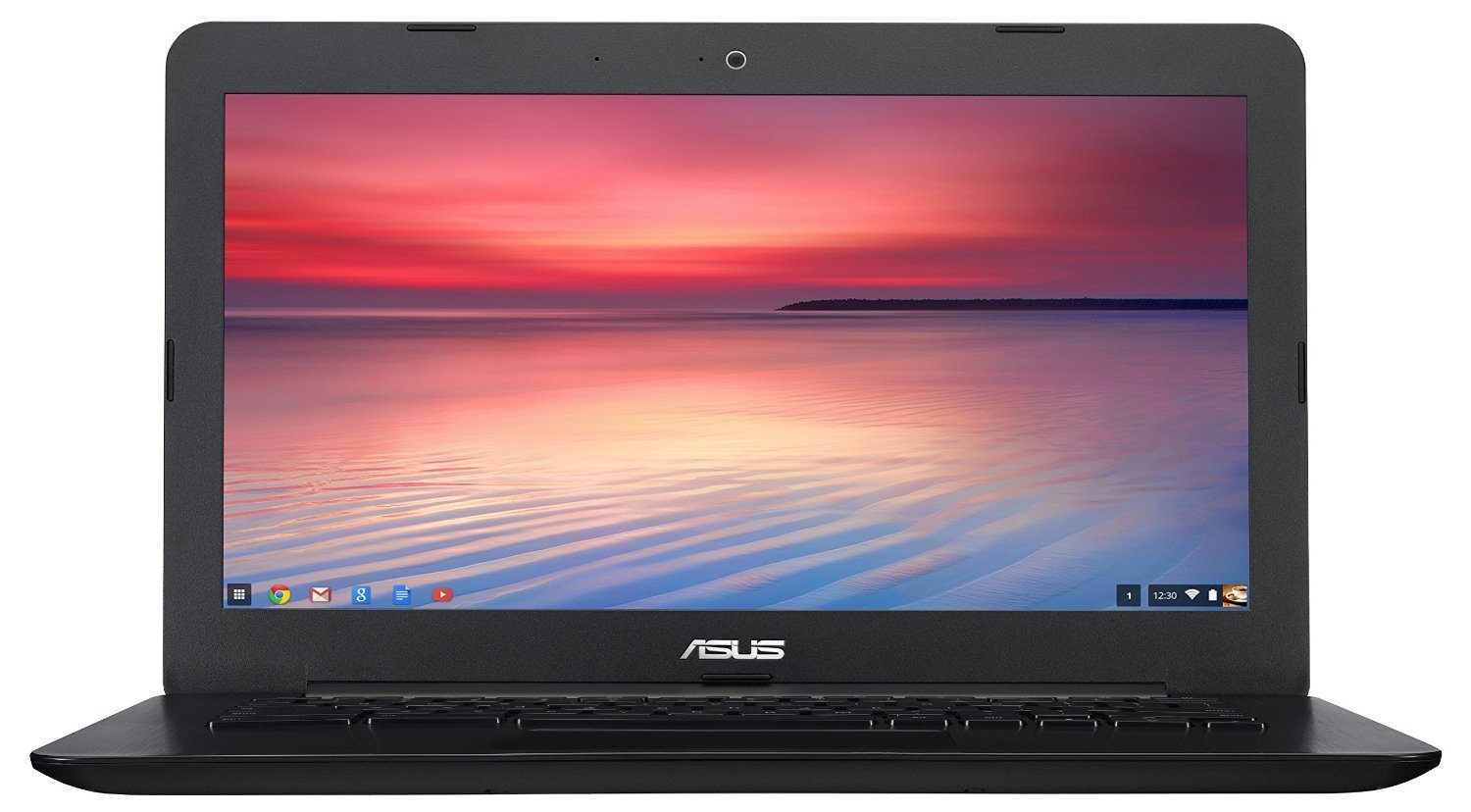 - 13.3 inches High Definition LED-Backlit Display (1366x768); HD Webcam
- Intel Celeron Dual-Core 2.16GHz Processor, Intel HD Graphics
- 2 GB DDR3 RAM; 16 GB Solid-State Drive (SSD); No CD or DVD drive
- Can open/edit MS Office files using free embedded QuickOffice editor or Google Docs, and can download Microsoft Office Online (an online version of Microsoft Office) for free. Cannot install standard MS Office software.
- Chrome Operating System; Black Chassis
The Samsung Chromebook 3 11" laptop gives you plenty of power in a smaller more portable package. If portability is what you are after then this is the one for you.
Samsung Chromebook 3 11" Laptop Highlights: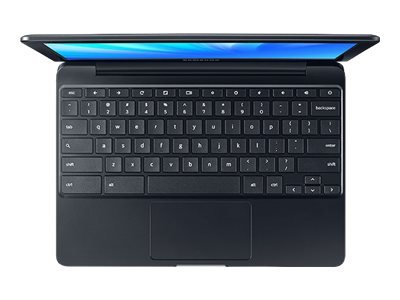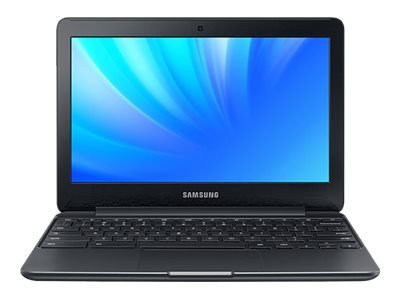 - Intel Celeron N3050, 1.6 GHz (2M Cache, Max Turbo Speed 2.16 GHz)
- 2GB LPDDR3 Memory1600 MHz, 16GB SSD, Intel HD Graphics
- 11.6 inch HD (1366 x 768) LED backlight Display with Widescreen and Anti-reflective; HD Buit-in Wecam(720P)
- Bluetooth 4.0, IEEE 802.11ac; Headphone, microphone combo; DC-In, 1xUSB 2.0, 1xUSB 3.0, 1x HDMI, 1 Micro SD Multimedia Card Reader
- Google Chrome Operating System, Battery Life Up to 11 Hours, Color-Metallic black